GUEST HOUSE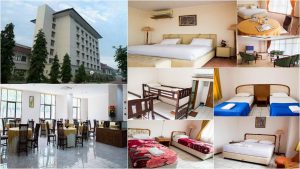 The guest house has75 rooms, consisting of: 2 suites, 6 executive rooms, 37 deluxe rooms and 30 standard rooms. It is equipped with the following facilities: meeting rooms, lounges, study rooms, dining rooms, lobby, internet access (hotspot areas, Wi-Fi).
CLASSROOM
The Training Institute has 6 soundproof classrooms, each with a 40 persons capacity.
AUDITORIUM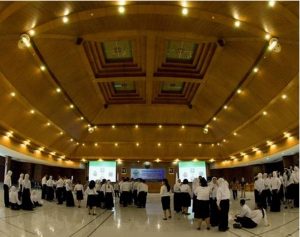 This 600 person capacity room is used for various purposes including meeting place, workshop/seminar, inagurations, badminton/table tennis and other events.
LIBRARY
The Training Institute library has a +/- 7000 book collection. it is equipped with computer facilities, internet access/Wi-fi and reading room.
LABORATORY
The Training Institute has three types of laboratories to support training activities, namely Computer Laboratories, Auditing Laboratory and Moot Court Laboratory
HALL
A spacious 200 person capacity room located at administration buildings' 2nd floor
DINING ROOM AND CANTEEN
A 2-story dining room can hold 400 diners with accompanying kitchen facilities and buffet tables. it is located in the back corner of the Guest House yard
MEDICAL FACILITIES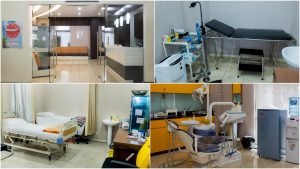 Basic medical services are available at Badiklat, consisting of general polyclinic and dental clinic. Both are equipped with medical equipment and have basic medical supplies.
SPORTS FACILITIES
– Sports Center (Futsal Court)
– Fitness Center (located on the ground floor of the Auditorium)
– Badminton court
– Basketball court
– Volleyball court
– Archery and Table Tennis Facilities
RECREATIONAL FACILITIES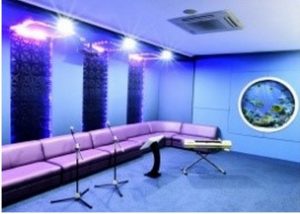 – Karaoke Room (located on the ground floor of the Auditorium)
– Band equipment
ATM