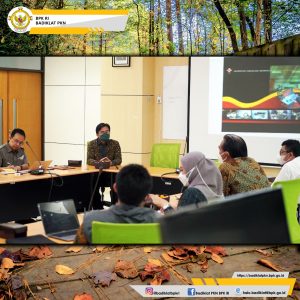 The Covid-19 pandemic has caused significant changes in the pattern of education and learning in Indonesia. The development of educational technology is an important factor in the management of education in the New Normal era. Educational technology will provide easy information and delivery of materials to meet distance learning needs independently. To answer the challenges of developing learning technology, the Head of the Academic Center and Learning Technology (Pusdiktar) of the BPK RI Financial Audit Training Agency, Dwi Setiawan Susanto and his entourage specifically conducted a comparative study at the Indonesian Education University (UPI) and Maranatha Christian University in Bandung, West Java (8-9/12).
Cepi Riyana (Director of Information Technology and Systems) and Deni Kurniawan (Head of Educational Technology Study Program) UPI revealed that UPI seeks to realize a smart management system through the advantages of systems and educative information technology. One of the leading learning innovations is the establishment of a facility procurement strategy, namely Smartclass. Smartclass is a classroom equipped with a digital infrastructure system that facilitates direct and online learning interactions between teachers and students. The use of smartclass aims to create multi-source learning, more real and interactive. The standard of learning quality becomes more secure and becomes a solution to the problem of limited human resources.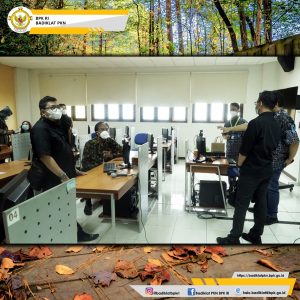 Teddy Marcus Zakaria and Yenni M. Djajalaksana (Dean and Deputy Dean of the Faculty of Information Technology) from Maranatha Christian University explained about the process of producing digital-based learning content, MORNING (Maranatha Online Learning). Creative learning content is produced in an integrated manner in a production studio managed by the university.
Pusdiktar explores experiences from UPI and Maranatha Christian University in human resource management and the use of learning information technology. This is in the context of improving and developing self-learning media that is being developed at Badiklat PKN.