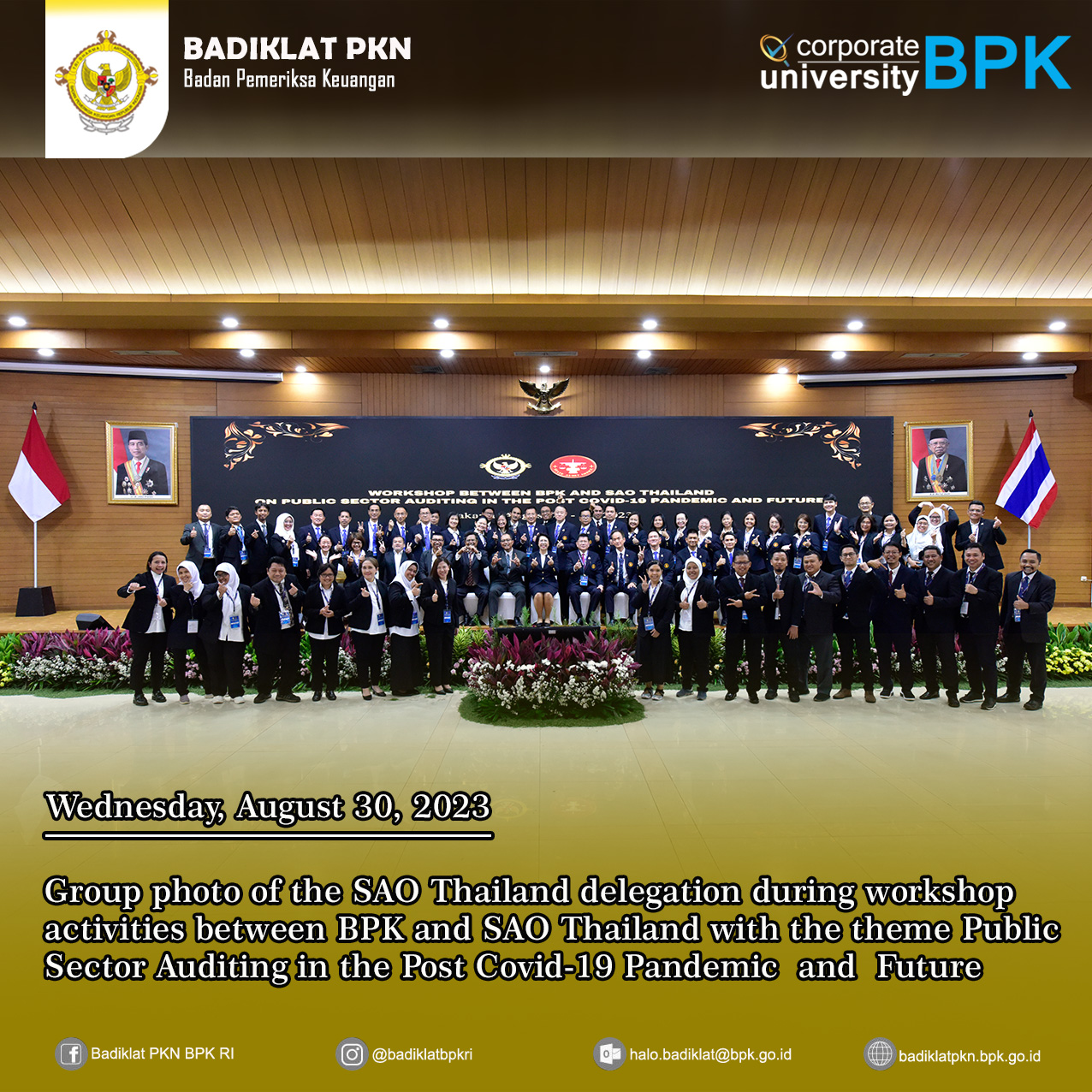 The Deputy Auditor General of the State Audit Office of The Kingdom of Thailand (SAO Thailand), Mrs. Klednatee Manosan led a 32-person delegation on a "Study and Cooperative Visit" to BPK RI to BPK RI on August 29 to 31, 2023. They took part in a series of discussion agendas with various discussion topics related to audits at the Training Institute of State Financial Audit (Badiklat PKN).
The study visit activity was also attended by participants and resource persons from various BPK work units who brought up several discussion topics including local government, strategy resilience (foresight), and big data/IT. The two SAIs (BPK and SAO Thailand) also held a sharing session to exchange knowledge and experience regarding adaptation in the world of audits to face post-pandemic conditions (next normal).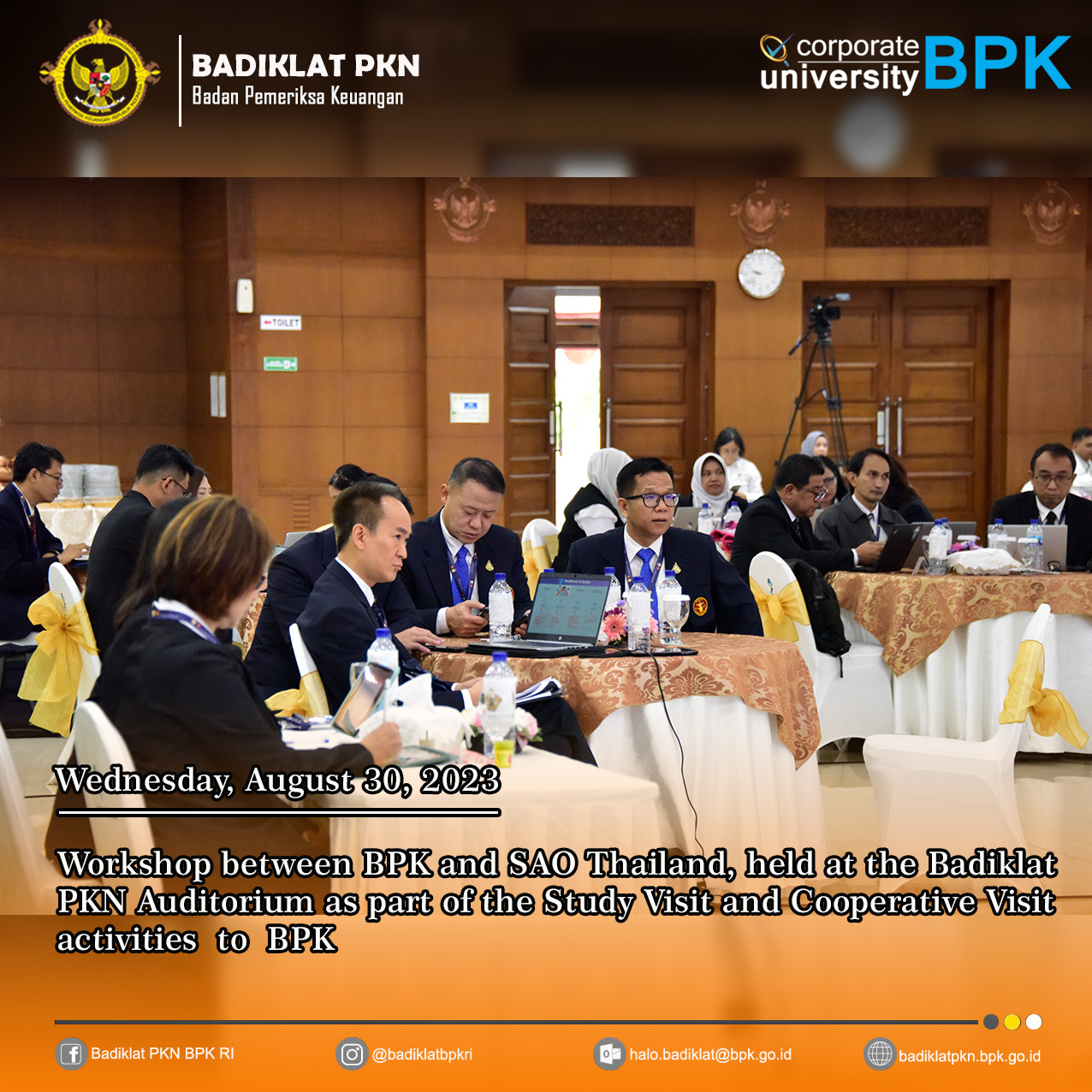 The delegates marked the end of the series of activities by taking part in a social activities program by playing several teamwork and collaborative games held at the Badiklat PKN Sports Center. It is hoped that these social activities will help increase employee engagement, build motivation, and thus improve employee performance.