The State Audit Office of the Kingdom of Thailand (SAO Thailand) delegation led by Orapin Phonsuwan Sabyeroop (Commissioner of SAO Thailand) conducted Study and Cooperative Visits to BPK Headquarters and the Training Institute for State Financial Audit from August 28 to September 1, 2023. The SAO Thailand Delegation numbered 39 people and was divided into 2 teams, namely the 32-person Study Visit Team and the 7-person Cooperative Visit Team.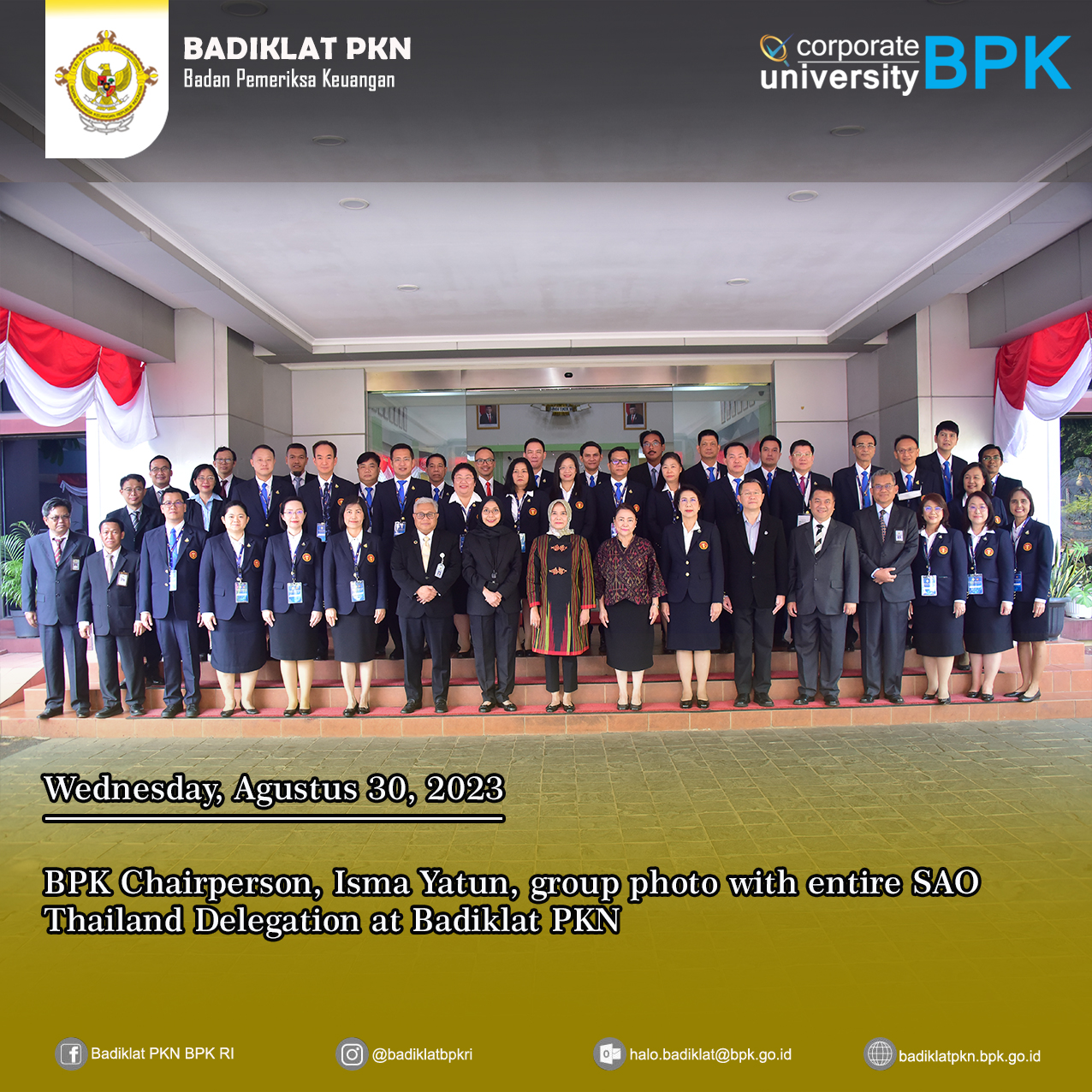 The Cooperative Visit activities began with four participants representing the SAO Thailand delegation making a Courtesy Call to BPK Headquarters where they were personally welcomed by BPK Chairperson, Isma Yatun. The Courtesy Call continued with an introduction to BPK through an office tour of several places at BPK Headquarters, such as Meeting Rooms, Employee Work Rooms, Research Library, and the IT Room.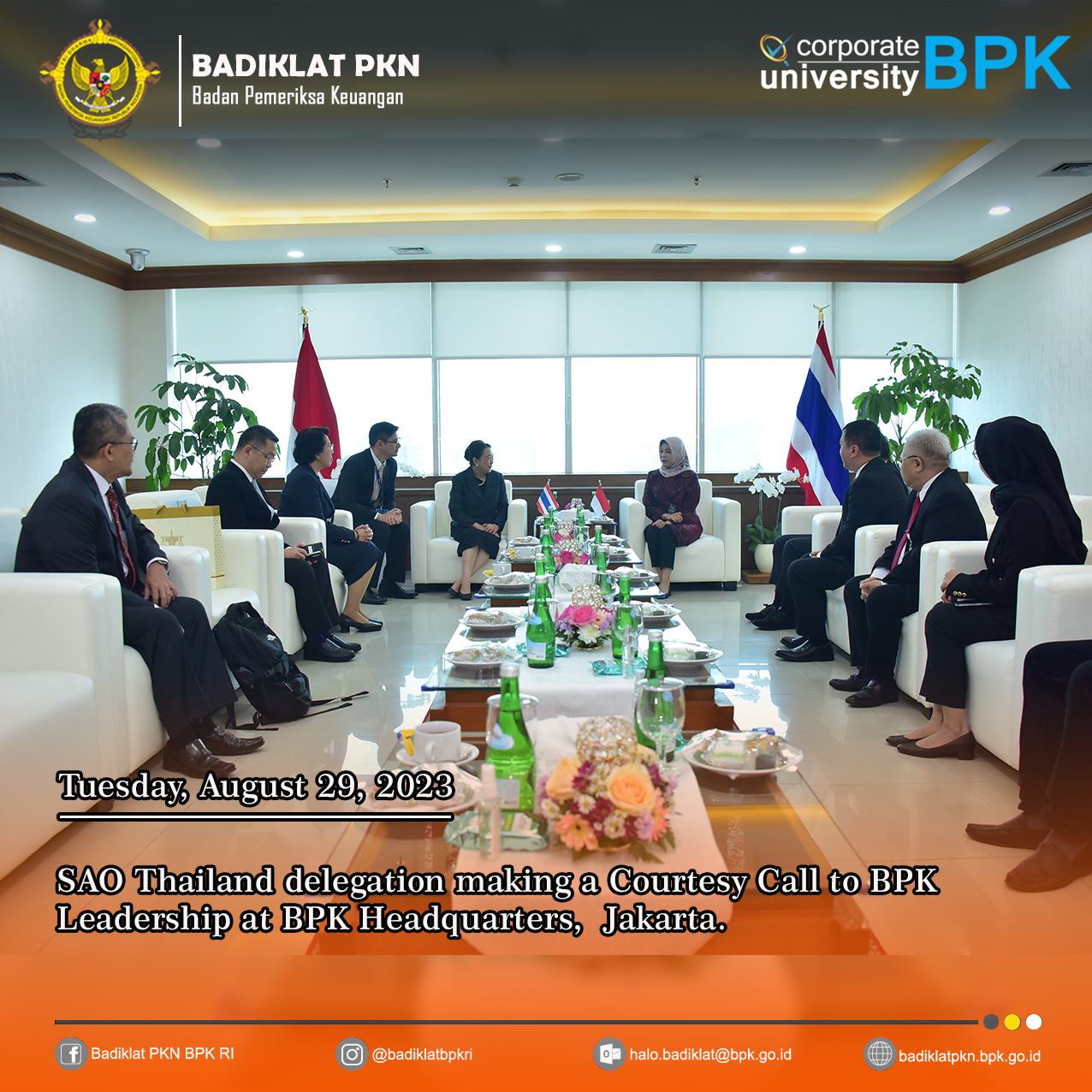 Next, the Commissioner of SAO Thailand led the Cooperative visit team in a discussion at BPK Headquarters on future cooperation between SAO Thailand and BPK. The Cooperative visit continued at Badiklat PKN, Kalibata, where the delegation studied BPK's development of its training center and how BPK is developing state financial audit education.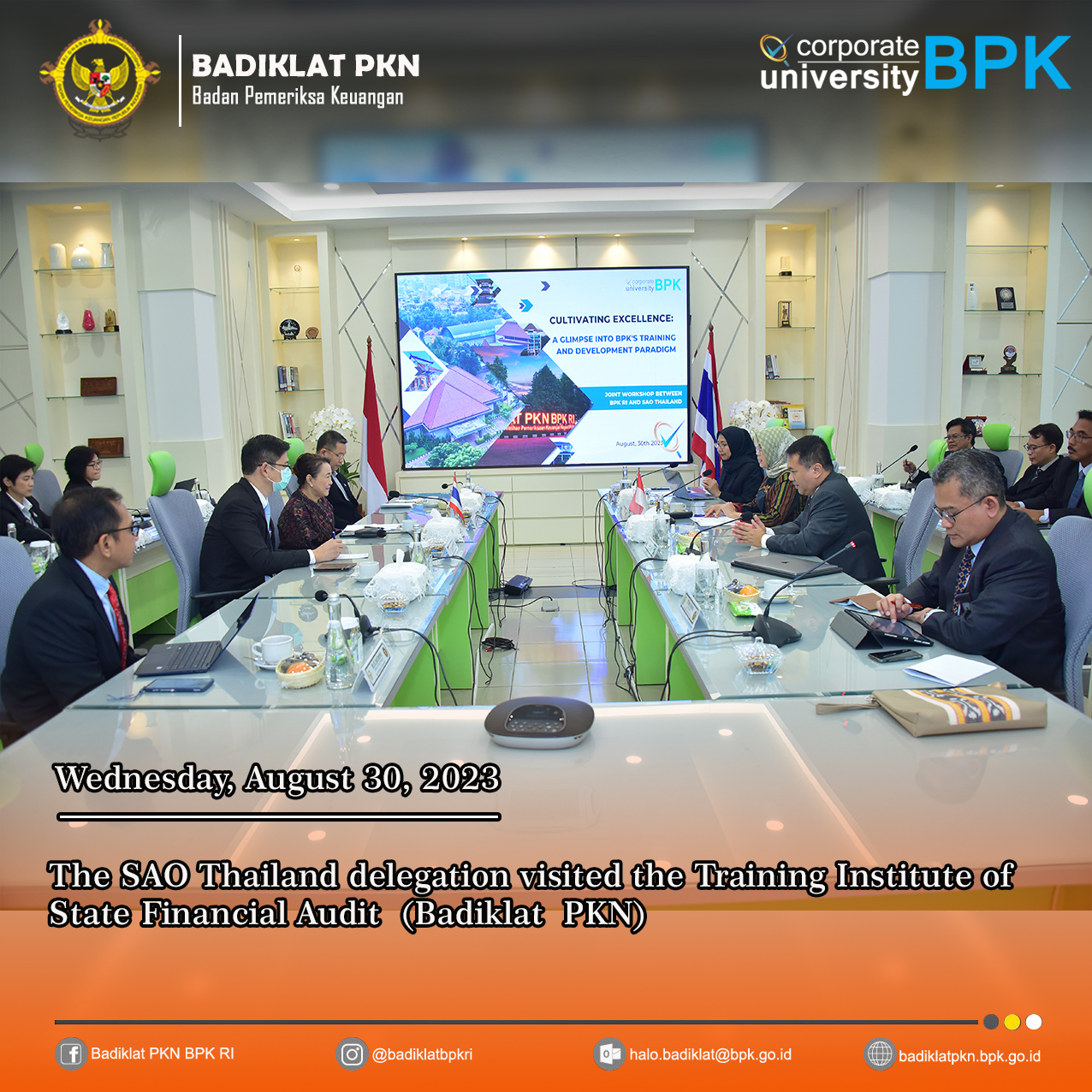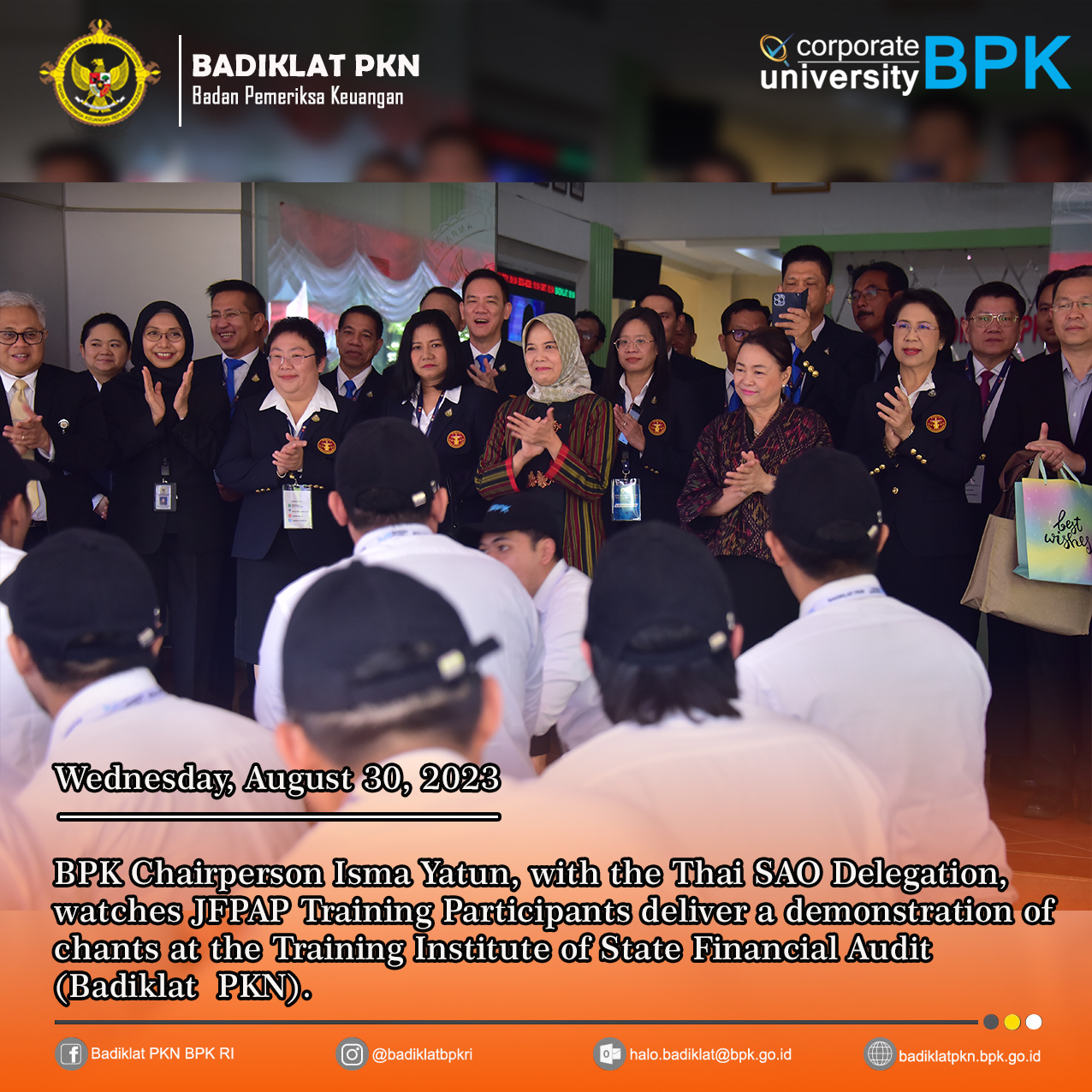 It is hoped that SAO Thailand's visit will become an important milestone for BPK's work in the ASEAN region, strengthen bilateral cooperative relations between the two institutions, as well as increase organizational and institutional capacity through discussions and knowledge-sharing activities over 4 days at Badiklat PKN.