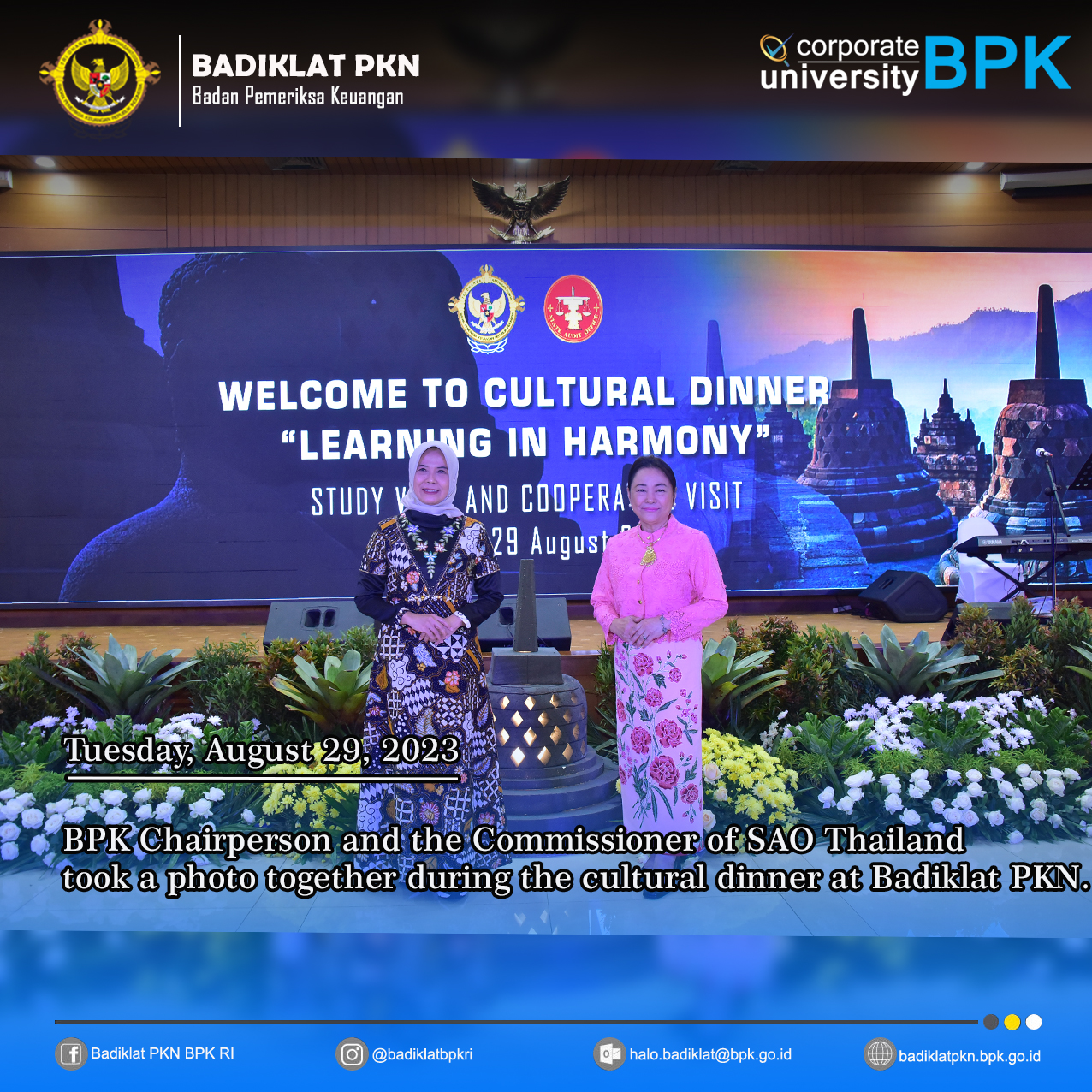 Badiklat PKN, still in the series of Study and Cooperative Visit of the SAO Thailand, held a Cultural Dinner entitled "Learning in Harmony". This event was attended by 150 participants as well as the BPK Chair person, Isma Yatun, Board Member I, Nyoman Adhi Suryadnyana, Commissioner of SAO Thailand, Orapin Phonsuwan Sabyeroop, Middle High Leadership Officials, and structural officials, senior management, SAO Thailand auditors and representative auditors from working units at BPK.
This activity aims to strengthen collaboration between the two SAIs and introduce the beauty and exquisite culture of Indonesia through a variety of dance arts, music, angklung games collaboratively played together, as well as solidarity training in the Maumere and Poco-Poco dances. Traditional food cuisines from various regions of Indonesia are also served at the Cultural Dinner.
Playing angklung musical instruments together contains a collaboration philosophy where angklung players must work together to make beautiful musical harmony, so that the importance of collaborating with many people to achieve greater things that are common goals.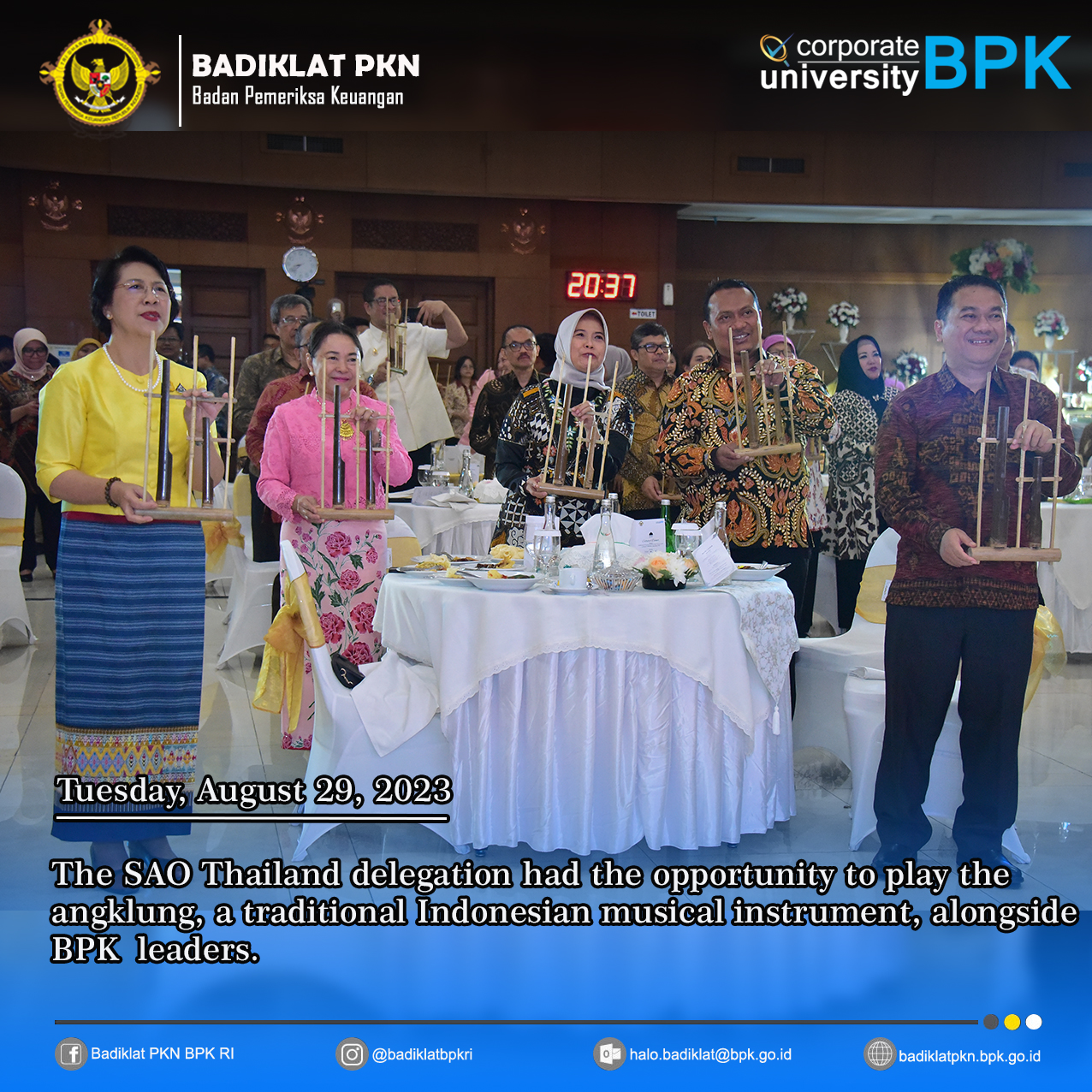 A collaboration philosophy is also crucial to achieve success in any aspect. Both SAIs wish to strengthen the fellowship, improve and develop the framework of cooperation and reciprocal relations between BPK RI and SAO Thailand in various fields.